Matt Rush
Head of School
Employed Since: 5/5/2014
Independent schools have always been a part of Matt's life. Starting as a student at Greenhill School in Texas, Dr. Rush has experience at NAIS schools in Virginia, Tennessee, and North Carolina as a teacher, advisor, coach, parent, and administrator. Over his career, he has demonstrated a passion for the value that independent schools provide students.
Matt is a graduate of the Greenhill School in Dallas. From there he earned his Bachelors degree in English & French from Texas A&M University. Dr. Rush continued his education by earning a Master's in Educational Leadership in the Klingenstein Program for Private School Leadership at Columbia University, and then his Doctorate in Educational Leadership, Policy, and Organization from Vanderbilt University.
Rush has co-authored a chapter in a book about homeschooling in the United States, been an author of numerous articles about independent schools, and presented many times at the NAIS Annual Conference. Matt's professional interests include school leadership, studying the art of teaching and learning, and integrating technology into the classroom.
Matt enjoys anything related to baseball and has coached at both the Division I, Division III, and Olympic levels. Matt and his wife Lacy have four children (Eryn, Michaela, James, and Katherine) and three dogs (two Great Danes named Griffey and Sophie, and a birddog named Jackie).
Lori Westbrook
Head of Preschool; Pre-K I Teacher
Lori Westbrook began her teaching career 28 years ago after earning her Bachelor's from Texas A&M University. She taught in Bryan ISD for nine years, teaching first and third grade, before becoming a mother. During her children's early years, she worked part-time for Central Baptist Church's Preschool. She held several different positions during the six years she spent there, including: Kindergarten teacher, 3-year old teacher, Mother's Day Out Director, and Preschool Director. She and her children moved to Allen Academy 13 years ago, where she became the Preschool Director and 3-year-old teacher. She truly enjoys working with preschoolers. They put the sunshine in every day with their wonderful hugs and precious stories.
Because her father was in the military, Mrs. Westbrook lived many places growing up. She calls Texas home, and enjoys being outdoors as much as possible. She devotes her spare time to her family, reading, and exercise.
Carla Johansson
Head of Lower School
Employed Since: 7/1/2018
Carla Johansson joined Allen Academy in 2018 as the Head of Lower School. Carla has been in education for over 20 years, working in both the USA and in Sweden. She started her teaching career in Oconee County, South Carolina, after graduating from Clemson University. Two years later, she moved to Helsingborg, Sweden, and started working at the International School of Helsingborg, where she remained for 20 years. During her time there, she taught Kindergarten through grade 6, and held the roles of Curriculum Coordinator and Primary School Principal. Carla holds a Bachelors degree in Elementary Education, and a Master's degree in Education with a specialization in Educational Leadership. She is also a certified Concept Based Curriculum consultant.
Carla and her husband, Fredrik, have been married for 18 years and have two wonderful children, Mattias and Hayley, both of whom attend Allen.
Adrian Adams
Athletic Director
Employed Since: 6/1/2018
Adrian Adams joined Allen Academy in 2018 as Athletic Director. He also serves as the Head Six-Man Football and Head Baseball Coach. Upon graduating with a B.S. in Health and Human Performance from Prairie View A&M University, during which time he was a four-year starter for the Division I baseball program, he went on to earn his Masters in Education.
Coach Adams' career has been a notable one. Before joining Allen Academy, Adrian has a nine-year tenure at Emery/Weiner School in Houston, developing programs as Assistant Athletic Director, Head Six-man Football Coach, and Head Baseball Coach. At Emery/Weiner, his teams won a TAPPS 5A state title in baseball and Division I six-man football championship as well. During that time he earned several accolades for coaching, including the 2016 Dave Campbell Texas Football Private School Coach of the Year, and the 2017 Houston 5A Baseball Private School Coach of the Year. Most recently, Adrian was named the 2018 Brazos Valley Football Coach of the Year in his first season leading the Rams.
Adrian and his wife, Chudney, have a daughter, Alexis, who attends Allen Academy. He and his family have enjoyed joining the Allen Academy community, establishing great relationships, and being a part of the enthusiasm about the future of Ram Athletics.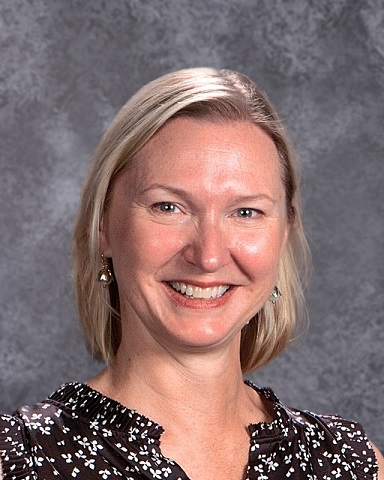 Michelle Engelke
Director of Business and Finance
Employed Since: 1/7/2013
During college, Ms. Engelke started accounting work with an economics firm handling the accounts payable department. After graduation, she changed roles to become a contracts specialist working on contracts with the Department of Commerce, the Department of the Treasury, and the Department of State. The job encompassed both managing the contracts and working on cost proposals for renewals, as well as new business opportunities. The company relocated offices out of this area, and Ms. Engelke, who had decided to make Bryan her home, chose not to relocate. She then worked as a private accountant for a family, handling all aspects of their joint ventures and constructions projects. Ms. Engelke later became a Financial Analyst with Treasury Services, a department of the Texas A&M University System, in which she handled the debt management and capital planning for the system. This entailed preparing documents for the issuance of commercial paper and the insurance of bonds, as well as the Capital Plan, the Coordinating Board Master Plan, and the State Capital Expenditure Plan. All of this was in the era prior to children. After the children started at Allen Academy, Ms. Engelke became the Assistant Business Manager at the school, and then assumed the job of the Director of Business and Finance. The Business Office at Allen Academy is responsible for all accounting for the school, including payroll, human resources, risk management, as well as procurement and inventory.
Michelle and her husband have three teenagers, and keep busy with club sports and carpool coordinating!
Patrick Baker
Director of Admissions; MS Golf Coach
Employed Since: 7/30/2012
Allen Academy has been home to Patrick for many years. Pat originally joined Allen as a 4th grade student, and attended all the way through graduation. He has a younger sister, Alex Baker, who also graduated from Allen Academy. While their children were attending, Patrick's parents were involved with the Parent Association and the Ram Backers. Pat's love for his time at Allen and appreciation for the lifelong friendships he has with many former students undoubtedly played a role in leading him back to Allen Academy and the position of Director of Advancement.
Patrick graduated from Allen Academy in 2006. From there, he earned his Bachelor's degree in Business Administration from Sam Houston State University. Pat has also enjoyed volunteering and working with local organizations such as the Chamber of Commerce, the Children's Museum of the Brazos Valley, and the American Heart Association.
Pat enjoys a variety of sports and outdoor activities, his favorite being golf. Pat and his wife, Jenny, and their son have enjoyed living in the Brazos Valley their entire live, and love being part of the Allen family.